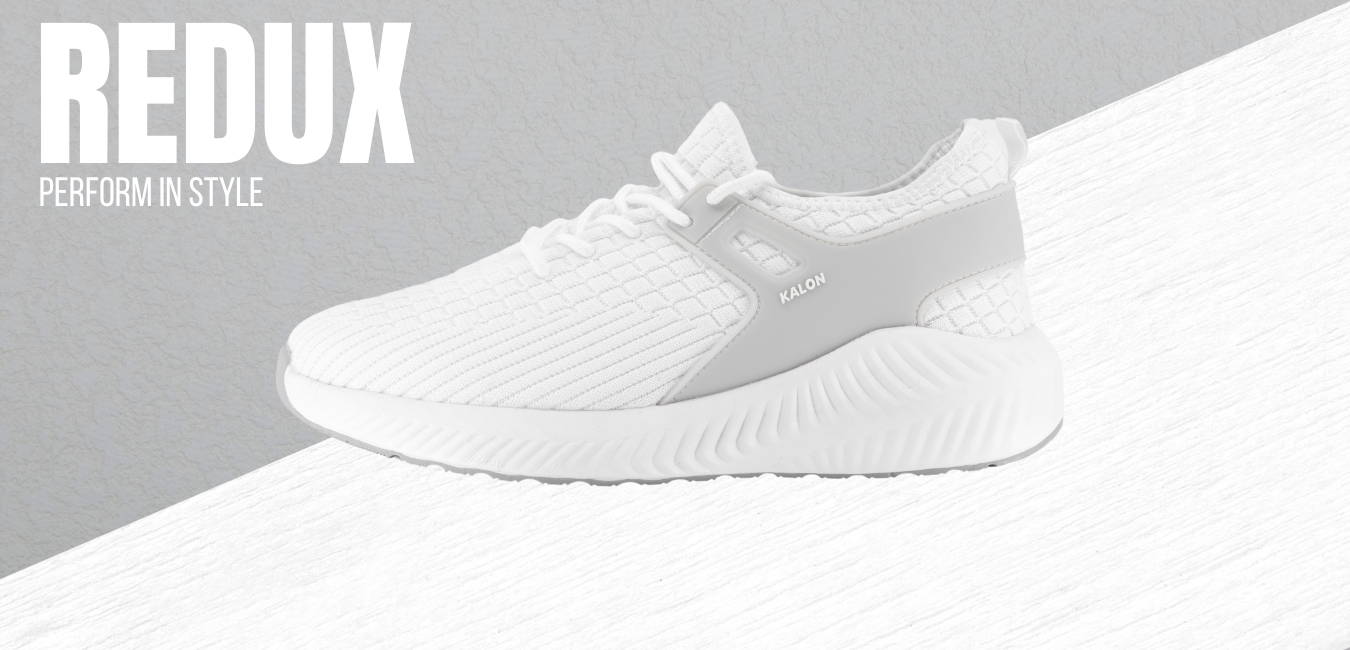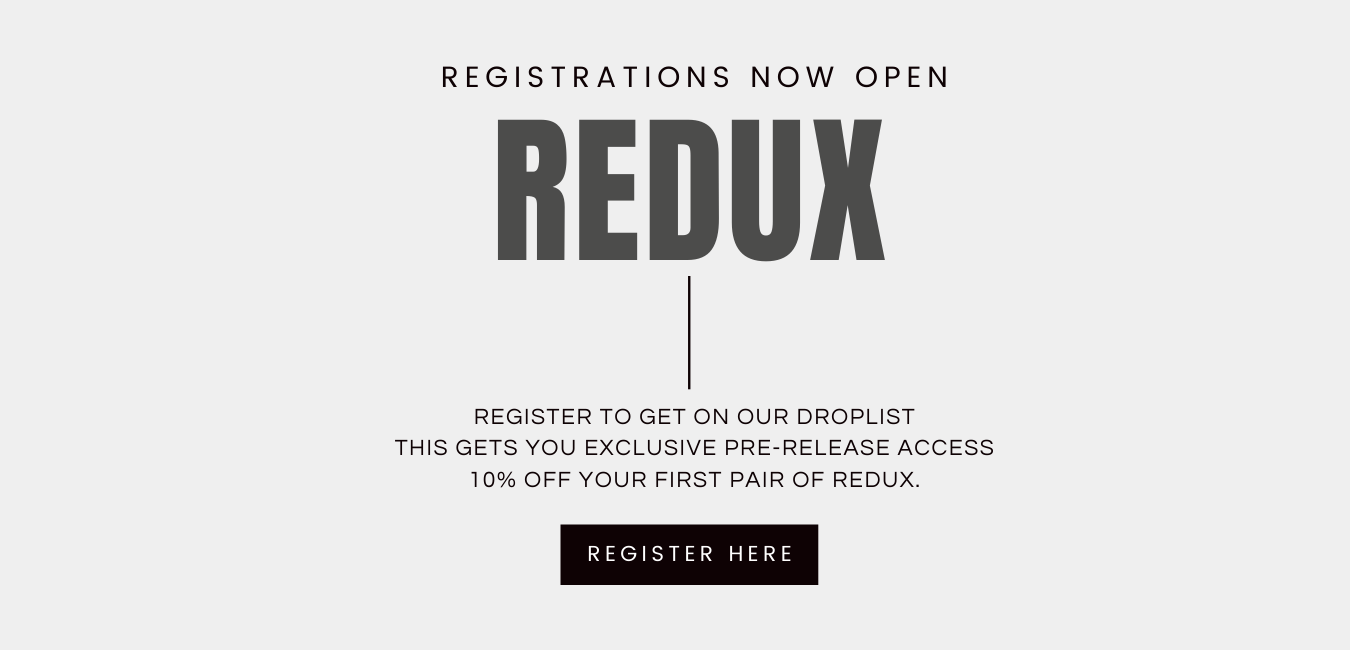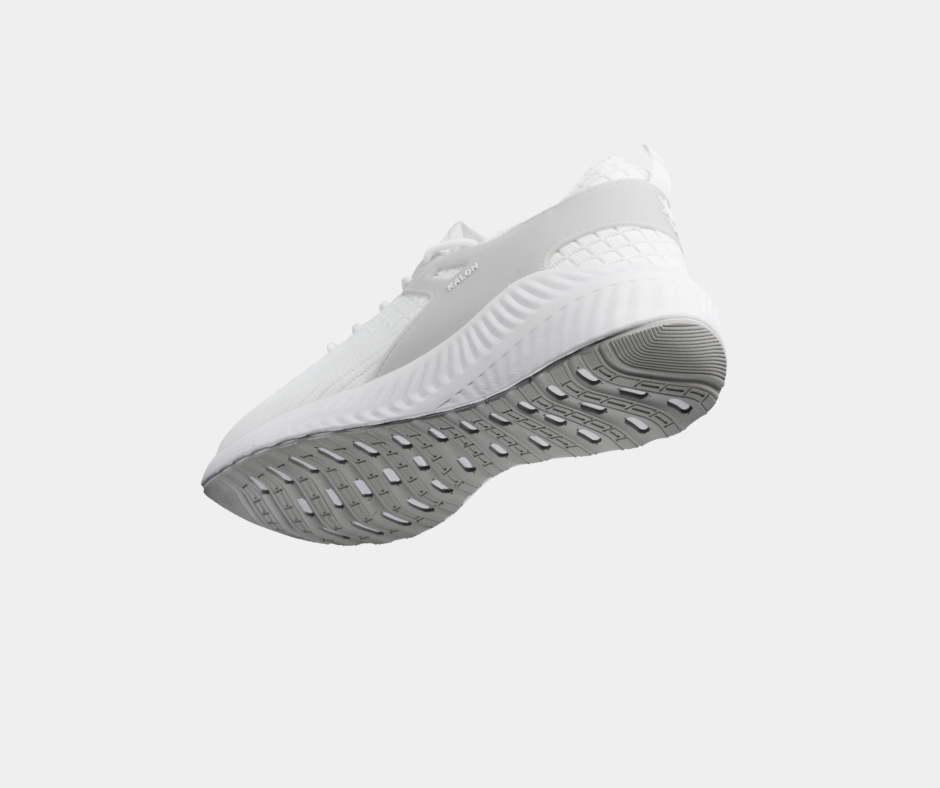 A sole developed to give you all the grip you need without losing comfort, our oval design under-sole pattern stops water and slippery substances from sitting on the sole providing performance when you need it.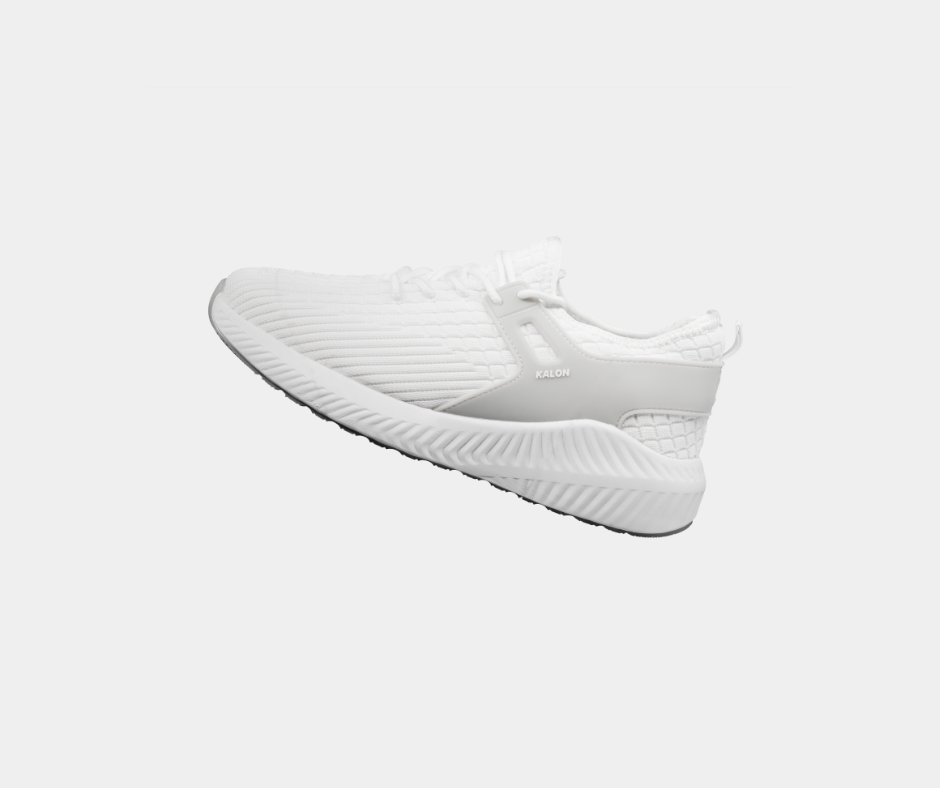 Our Redux are built with an all round double layer mould to suit all gait pattern types and prevent your feet from rolling in or out, all this paired with our grey support wrap around piece to hold your feet in place while giving you extra comfort for everyday use.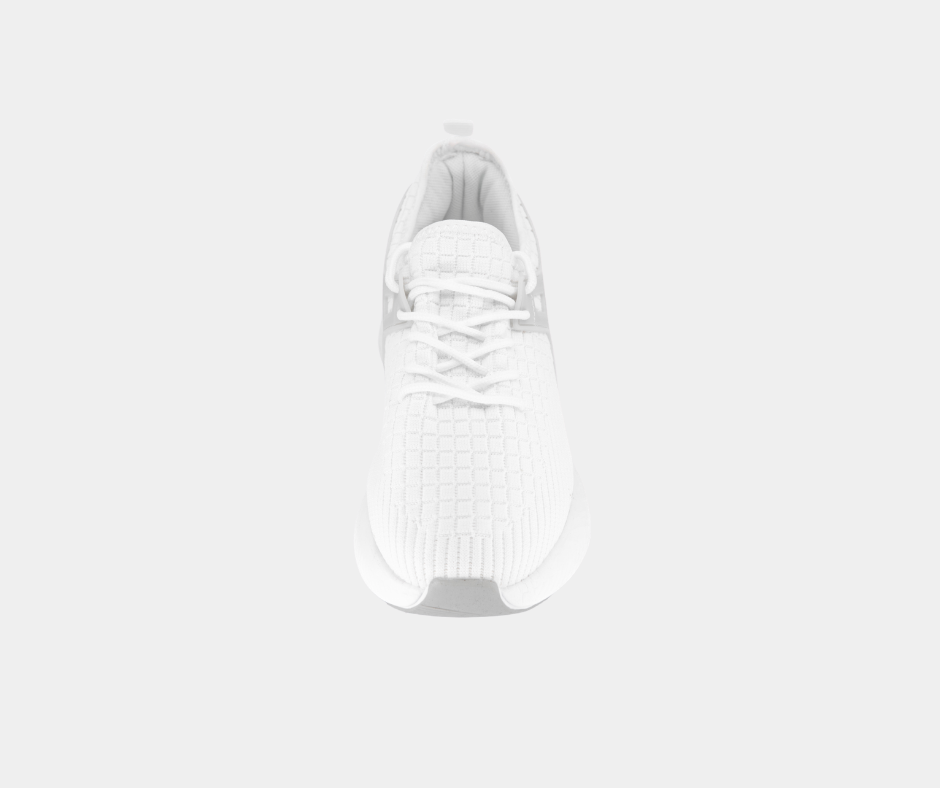 Your feet need to breathe so we've used our breathable knit to do just that, that helps keep your feet cool and also helps to prevent odor build up. Once again our upper double cross stitch knit shapes to your foot with every wear.